Launching Websites with Carrd to Help Small Businesses Abroad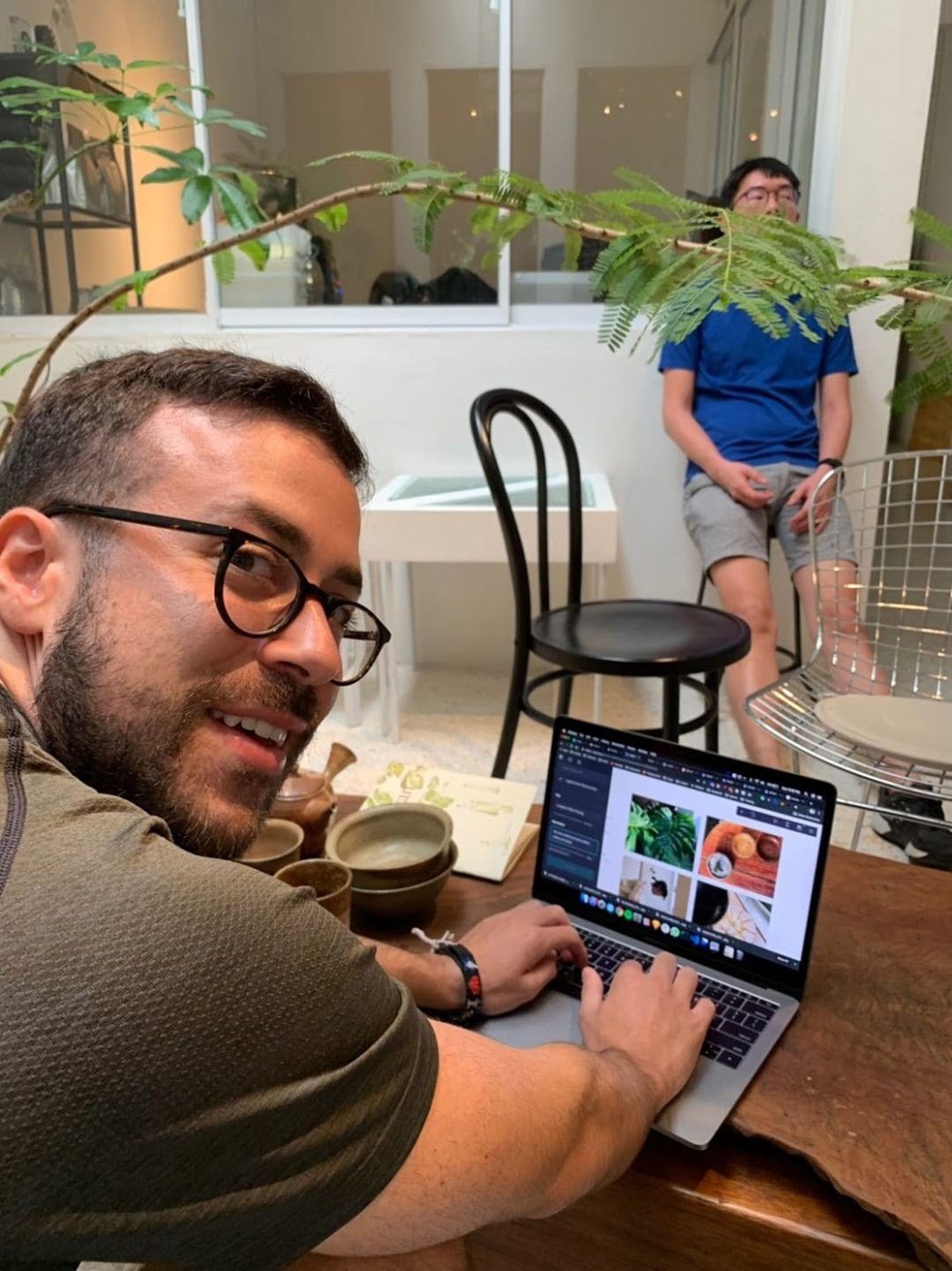 In today's digital age, businesses having an "internet presence" is a must. Spending this past year in South East Asia, I have come across many small businesses that don't know where to begin when it comes to launching a website, listing their business on google maps, utilizing social media, or managing components of their business via spreadsheets.
For the last couple of years, I have been spinning up quick landing pages with **Carrd. Carrd is a "no-code" platform for building simple websites. It usually takes me 30–90 minutes to launch a new website, I even launched a new venture (sitestoapps.com) in one day thanks to Carrd**!
A fun fact about Carrd is that it's a company of one, built by **@ajlkn**. He's a talented product builder and entrepreneur I look up to. It's no easy task to launch a product by yourself and stick with it for a handful of years!
The following are case studies on how I used Carrd to help small businesses build their websites.
Thailand Jungle Trek

In Thailand, I met Sapee, a Northern Thai who lives in a small village 2 hours from Chiang Mai. He works for a tour company and takes visitors on jungle treks. I brought up the idea of taking people on his own treks on days he's not working to maximize his earnings. He mentioned he needed a website to establish credibility and get the word out.
My Nothern Thai friend Sapee, taking me on a jungle trek near Chaing Mai.
I built him thailandjungletrek.com and he's gone on many personal treks since!
My favorite part of this story is when I offered to create the website, he started tearing up and told me,
"I feel like my life went up another level".
That moment made a big impression on me to try and replicate that feeling in others.
thailandjungletrek.com
Phonics English School

During my adventures in South East Asia, I spent 2 weeks in the Northern Vietnam city of Cao Bang. I ended up volunteering at a picnic day for an English Center. The young students were hilarious and full of energy! Funny story…they get to pick their own English names. I asked one of the kids his name, he responded "Batman". Great choice kid!
Fun times volunteering at the Phonics English picnic day!
The owners became good friends of mine, so I created a website for them https://trungtamtienganhcaobang.com. The entire site is Vietnamese so you might want to use Google Translate.
trungtamtienganhcaobang.com/
Cao Bang Eco Homestay & Motorbike Rentals

"Homestays" are when families convert a part of their homes for guests. They are a common accommodation option in Vietnam and an amazing way to get an authentic local experience. The family that operated Cao Bang Eco Homestay took me in as their own. I had a great time celebrating a local holiday and hanging out with their extended family.
Celebrating "Ram Thang Bay" (Half Chinese New Year) with the La family.
I ended up making https://caobangecohomestay.com/ and caobangmotorbikesandtour.com for their family business. Respect the hustle! Support your fellow entrepreneurs!
caobangmotorbikesandtour.com
caobangecohomestay.com
Lunabar Coffee

During my time in Malaysia, I fell in love with the coffee and atmosphere at Lunabar Cafe. I befriended the staff and they showed me around Penang's delicious food scene.
Using Carrd.co to build websites!
Their coffee gave me the energy to get lots of work done, so it didn't hurt to make them a little something as a sign of appreciation. If you can't visit their shop in Penang, you can at least visit their site at lunabarcoffee.com.
lunabarcoffee.com
Chilling at Lunabar Coffee in Penang, Malaysia.
Paradigm Shift

As a business owner, I feel it's my duty to teach other entrepreneurs about the tools they need to succeed. **Carrd** gives me the superpowers to effortlessly launch websites for others. It may not be the main purpose @ajlkn created the product, but I find it special that one's creation can be a byproduct of offering a helping hand. I hope this post inspires you to assist others by sharing what's in your knowledge-base. All feedback helps!

Feel free to follow me on twitter @i_wein